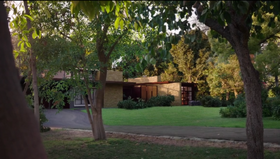 Mighty Hut is nickname for Bones and Booth family houses. They live here with their children Christine and Hank.
1th house
At the premiere of season seven, Brennan and Booth are in a relationship and expecting baby, they going back and forth between their apartments. Booth suggests that they should have their own place; Brennan wants Booth to move into her apartment. After much discussion, Booth and Brennan agree to give up their apartments and move in together. At the end of the episode they are in bed looking at houses on the internet.
In the episode "The Crack in the Code", they decide to buy a two-story house in the suburbs that Booth found at a police auction and renovate it with help from Wendell. They jokinly called this house "The Mighty Hut". In the following episode, we see newly renovated house after Brennan give birth their daughter, they coming back home and celebrate Christine welcoming with friends. They happy lived here until in season of 9 finale Delta force operatives attacked house trying to kill Booth. After this attack house was very damaged, Brennan decaided to buy new house.[1]
This house address is 1297 Janus Street, Washington DC.
2th house
1th houseEdit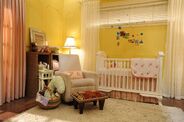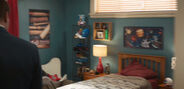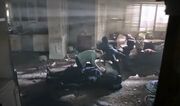 2th houseEdit
References
Edit
[1]
Community content is available under
CC-BY-SA
unless otherwise noted.