This is the fourth episode of the tenth season of Bones.
The Jeffersonian team, with the help of Special Agent James Aubrey, investigate the murder of a video game designer whose remains were found washed up in a river. When the team uncovers more about the fortune the victim had acquired throughout his career, everyone who was close to him becomes a suspect. However, the investigation takes a turn when they discover that the victim was playing his own games on people. Meanwhile, "squintern" Jessica Warren (guest star Laura Spencer) enlightens the team about the educational cooperative with which she has been involved and Brennan and Booth discuss Christine's future.
Main Cast:
Edit
Intern of the Week
Edit
Guest Cast
Edit
Featured Music
Edit
Angela: Michael Vincent if you run up that slide one more time I'm never feeding you again.
Booth: Nice, I like the gut call.
Warren: Thanks! [whispering] That's not allowed here.
Brennan: That is correct. Using your gut in the field is one thing, but there is absolutely no room for guts in my lab.
Cam, holding organs: Then...what do I...uh, what do I do with these?
Brennan: Perhaps I can assist.
Cam: Assist? That's a first.
Brennan: Well, Ms. Warren is used to a cooperative environment--I thought I would see what it was like.
Warren: Did the earth stop spinning too?
Video Gallery
Edit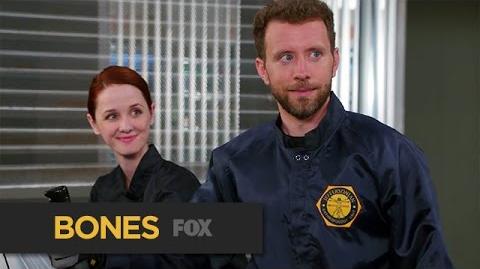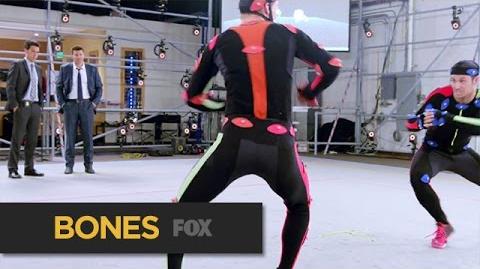 Community content is available under
CC-BY-SA
unless otherwise noted.