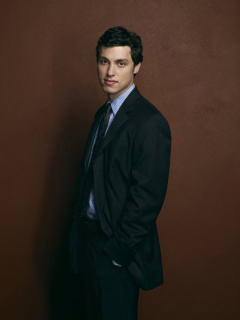 We have an official crossover between Bones and its spin-off The Finder! Dr. Sweets will be one of the first from the Bones cast to make an appearance in The Finder.
Probably without Walter's permission, the FBI will send Sweets to examine his psychiatric condition: "Who is more qualified to examine [Geoff Stults'] brain damaged paranoid finder than Sweets?" exec producer Stephen Nathan jokes to TVLine. "I think the FBI made a very good choice sending him."
Also expect to see Booth in one of the episodes of the Finder. Since Bones won't be coming back until November on account of actress Emily Deschanel's pregnancy, The Finder is a good way to get our fall dose of our favorite characters.
Will you be tuning in for The Finder?
Source
Community content is available under
CC-BY-SA
unless otherwise noted.