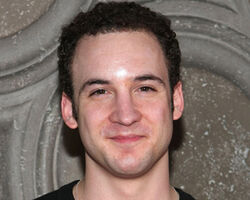 Remember sweet little Cory from Boy Meets World? Now Cory, or at least Ben Savage, is all grown up and ready to play a totally different role! TV Line announced that Ben Savage will play a murder suspect caught in a Mexican standoff:
"[Ben] is a murder suspect who is married to another suspect who has bought a lottery ticket with another two suspects," reveals executive producer Stephen Nathan, before adding with a chuckle, "Who done it?"
Sounds kind of like a game of Clue right? Are you excited to see Cory in Bones? Tell us below!
Community content is available under
CC-BY-SA
unless otherwise noted.